Dojo News
---
Summer 2018


7.2018

Winner! #1 Choice of Fitness Studio/Health Club in Holliston, MA: Cormiers Self Defense Academy

Fall 2017


11.29.17
Holliston Karate Students Rake In Tournament Awards

11.9.17
Cormier's Self Defense Academy Celebrates 30 Years

11.8.17
Cormier's Self Defense Academy Celebrates 30 Years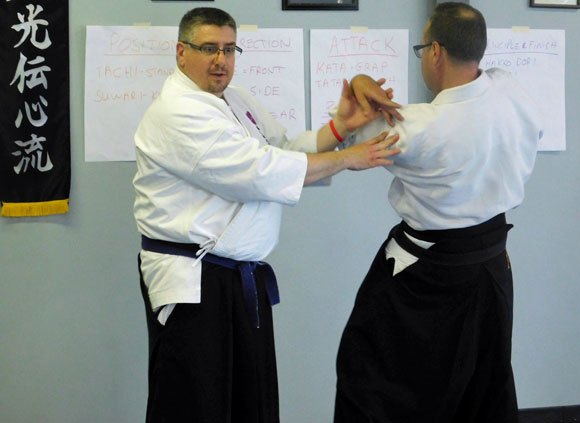 Training with Shihan Hoggart

Menkyo Kaiden Shihan Sandai Kichu Ken Hoggart of Shining Mountain Dojo Canada conducted a weekend of intensive training for Sensei Cormier and Sensei Williams. Shihan Hoggart is the highest ranking Hakko Denshin Ryu Ju Jutsu practitioner in Canada and is the senior North American representative of the Hakko Denshin Ryu Ju Jutsu Federation. Accompanying Shihan Hoggart were Sensei Barry and Sensei Michael, who, along with Shihan Hoggart, also spent an afternoon instructing our teen and adult Hakko Denshin Ryu Ju Jutsu students.

Like Soke LaMonica, Shihan Hoggart is a wealth of information and insights. He is also is gifted with a great sense of humor while inflicting pain! We thoroughly enjoyed our time with him and his team and are looking forward to their return.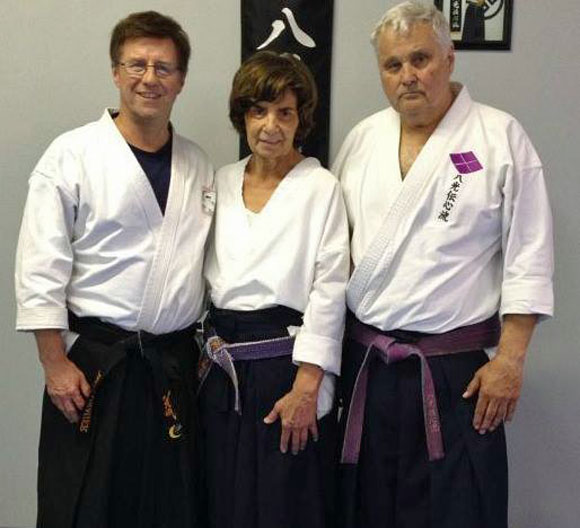 Soke LaMonica's Visit

In June 2014, we had the honor of a visit by Soke Michael LaMonica, San dai kichu, the Grandmaster of Hakko Denshin Ryu Jujutsu and his wife, Shihan Chris LaMonica. The LaMonica's traveled here from the Hakko Denshin ryu Jujutsu (HJJF) hombu in Akron, OH. Sensei Cormier and Sensei Williams enjoyed several hours of training with them, as did our HDRJJ students, who had the pleasure of learning many exciting techniques.